Hiya. Even tho the convict made me walk away from Facebook with semantically correct wording, others use it A LOT. This add on filter i found invaluable for cutting the C#%$ they try to hand you. Advertising and everything else can be controlled. It would not work with my lists organizing my 4k friends so pages would not constantly reload with new ads or even give me more than one or two posts out of dozens on the lists. Not filter related either. The way I used groups was similar but there was no way I was replacing a decade of content. I retired to on the ground, in the "opal pits", hood life.
https://www.fbpurity.com/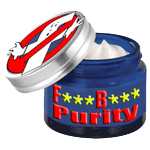 Lucky Im world famous/infamous & everybody who looks can find me if they care about what I have to say. Virgin Valley is the only place to mine black opals in America & Im the only one you'll find hanging out at the corner bar/entertainment center willing to help rockhounds, hikers, motorists or seekers of knowledge or not as this is what a cell phone is for, beside pictures for evidence any judge could view. Appointments are required for my guaranteed presence tho'. Did get some time to make a post on the website/ blog replacement.
https://virginvalleyopal.com/2020/07/old-information-from-the-wayback-machine
Meanwhile in the valley...