I found this one in Jewellery Business's newsletter so I'm giving you the text from that along with the header and first pic in the article instead of copying the story for you. Use the link to read the article and see some lovely rings and earrings.
Can mined and synthetic diamonds share a showcase?
Today's diamond consumer has more choices than ever when shopping for an icy white sparkler. There are mined and treated options, as well as look-alikes, such as Moissanite. And, of course, there are lab diamonds. The array of options often creates a conundrum in the minds of shoppers. Added to this scenario, several of these white stone-types may be offered by the same retailer. How can we effectively market lab diamonds without inadvertently 'un-selling' their mined counterparts?
Created options: Lab-grown diamonds offer glamorous choices
October 5, 2020
By Diana Jarrett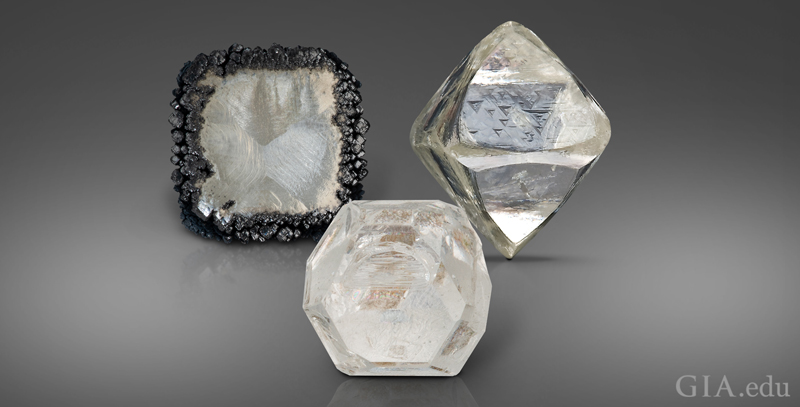 From left: a chemical vapour deposition (CVD) rough diamond; a high pressure, high temperature (HPHT) rough diamond; and a natural (mined) rough diamond.
Composite image by Robert Weldon/courtesy GIA
https://www.jewellerybusiness.com/featu ... nt=feature