Well, people real close have been catching it now so we have to assume, Ive had the chance too.
Nothing yet. Still tasting my food.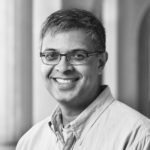 My goal today is, first, to present the facts about how deadly COVID-19 actually is; second, to present the facts about who is at risk from COVID; third, to present some facts about how deadly the widespread lockdowns have been; and fourth, to recommend a shift in public policy.
Entire article and declarartion
https://imprimis.hillsdale.edu/sensible-compassionate-anti-covid-strategy/